Encore Careers
Discover a place where you're empowered to learn and grow, building a career that's packed with development opportunities, mobility, rewards and a unique culture. That's our focus on you. At Encore, you'll join a team that delivers innovative event solutions that can vary from small meetings, virtual and hybrid events, full-service production, event experiences and global multi-media conference events with thousands of attendees. Here, you'll have everything you need – including our full support – to take your skills to the next level and define your future.
Discover why we're a leading international provider of professional event technology services and help us turn ordinary meetings into extraordinary experiences.
Focus on you
Encore is a great place to work, where the focus is on you. A place where you can connect to your work and customers; where you are valued for who you are; and where you are given the opportunity and tools to grow and thrive throughout your career.
Our Team Members want a work environment where they can….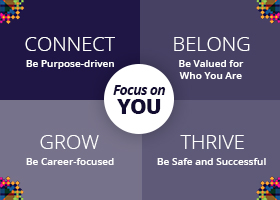 LEARN MORE
What's a day in the life like?
Sign Up For Job Alerts
Stay connected and receive the latest career opportunities at Encore.