Driver, CDL Warehouse Operations Orlando
Orlando, Florida
Job ID: DRIVE010205
Overview
Our Technicians enjoy the opportunities to work with innovative and cutting-edge technology on a daily basis. From setting equipment as elaborate as an LED wall to simply ensuring cable is properly run through the venue, our Technicians are the foundation of the events we build and bring to life. They ensure that each event is flawlessly executed, and work with the rest of the team to setup and strike down each event in a timely manner. At Encore, customer satisfaction is our highest priority, our Technicians play an integral part in establishing a positive relationship with each of our clients.
Full Time
Travel: Minimal (if any)
Success Profile
Here are some of the top qualities that will help you achieve success in this role:
Customer Focus
Desire to Learn
Drive Results
Technicial Aptitude
Responsiveness
Hospitality
Other Important Traits
Communicator,
Team Player,
Organized,
Enthusiastic,
Versatile,
Self-starter,
Multi-tasker,
Efficient,
Safety Conscious,
Professional
The ability to put on the big shows that my hotel plans out or to teach the incoming technicians how to make these shows happen is why I really like the hustle and bustle of my day-to-day as a Technical Lead.
Purpose, Mission and Core Values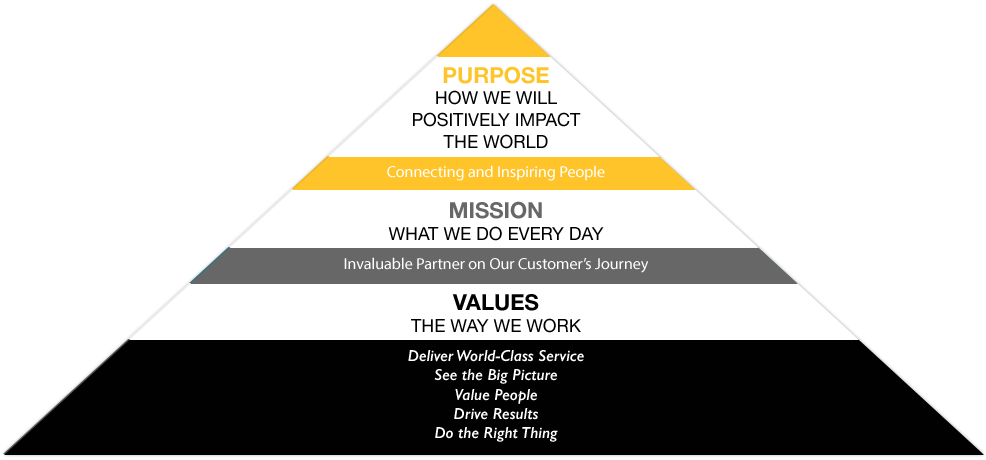 Purpose
How we will positively impact the world
Connecting and inspiring people
Mission
What we do every day
Invaluable partner on our customer's journey
Values
The way we work
Deliver world-class service. See the big picture. Value people. Drive results. Do the right thing.
Rewards
Paid Time Off

Vacation Days
Paid Holidays
Floating Holidays
Sick/Personal Days

U.S. Benefits

Medical, Dental, Vision and Life Insurance
Health Savings & Health Reimbursement Accounts
Flexible Spending Accounts
Employee Assistance Program
Retirement Planning Options (401k)
Career Wear Reimbursement
Part Time Regular Benefit Offerings
Variety of Volunteer Benefits
Commuter/Transit Benefit


Rewards/Incentives

Premium Recognition Program (CenterStage)
Performance Incentive Plans (GEI Bonus)
Employee Referral Program
Annual Merit Evaluations

Training & Development

Classroom/On the Job Training
Encore University
Career Pathing

Mobility

Relocation
Global Transfer Opportunities
*Benefits eligibility varies upon position and/or full/part time status.
Responsibilities
Job ID DRIVE010205
Date posted 11/30/2021
Position Overview
This position is responsible for ensuring timely delivery of goods to customer sites as needed or as a part of a pre-defined route, reviewing orders prior to delivery to verify accuracy, and loading and unloading goods, and pick-up using PSAV owned, leased, or rented trucks including vehicles with a gross vehicle weight (GVW) of greater than 26,001 lbs. Responsible for obtaining and maintaining a CDL license and heavy-duty DOT certification as required by state law to operate vehicles with a GVW over 26,001 lbs. This position reports to the Warehouse Operations Manager.
Key Job Responsibilities
Driving, Delivery, and Pick-up:
• Drive Encore owned, leased, or rented vehicles including vans and box trucks that may exceed a gross vehicle weight (GVW) of 26,001 lbs
• Maintain set routes and schedules as directed by their supervisor to meet customer expectations
• Loading and unloading of vehicles
• Review orders for accuracy during both delivery and pickup to ensure all items are accounted for
• Ensure contents are properly secured inside of truck to prevent breakage or damage to gear
• Obey all applicable traffic laws and drive according to the weather/road conditions
• Able to complete a manual and/or electronic log book, based on an assigned region
Customer Service:
• Provide superior customer service and strive to exceed the needs and expectations of both internal and external customers
• Maintain a positive relationship with all clients through effective communication and interaction
• Assist with dispatching (as needed), which includes planning routes, making driver assignments, coordinating with venues and branch personnel and arranging for 3rd party transportation to support regional needs
Equipment Handling
• Assist warehouse team with other responsibilities to include: pulling, receiving, and transportation of equipment.
• Participate in annual physical inventory process.
• Perform quality control and equipment staging in warehouse as directed.
• Ensure all equipment is picked up and/or delivered on site.
Vehicle Maintenance:
• Works with the dispatcher or warehouse supervisors to ensure vehicles are well maintained through scheduled service appointments as required
• Maintain good general overall appearance of the vehicles and ensure all vehicles are kept clean and free of debris
• Perform daily inspection on vehicle prior to route and ensure Driver Vehicle Inspection logs are performed before each trip
• Maintain and replenish all vehicle fluids as needed – e.g. wiper fluid, DEF, etc.
• Identify mechanical maintenance needs as they occur
• Report any vehicle damages or traffic violations to immediate supervisor in a timely manner
Job Requirements
• High School Diploma / GED
• Drive trucks with a Gross Vehicle Weight Rating (GVWR) under and above 26,001 lbs.
• CDL license and heavy-duty DOT certification as required by state law
• Valid Driver's License minimum of 2 years driving experience
• Clean driving record.
• Basic Computer Skills
• Exceptional customer service skills.
• General knowledge of vehicle inspection and maintenance.
• General understanding of proper load securement.
• Proficient using GPS and other routing systems.
• Ability to drive or sit for long hours at a time.
• Good communication skills with internal and external customers.
• High degree of team work with customers, peers, and managers.
• Ability to use and understand automated routing software.
• General competencies skills in smartphone use.
• Serve as a brand advocate and ambassador in every interaction.
• Ability to maneuver vehicle in heavy city traffic conditions.
• Must submit to random drug/alcohol screening per DOT regulations.
Competencies
• Ownership
• Hospitality
• Professionalism
• Responsiveness
• Safety Conscience
• Ensures Accountability
• Instills Trust
• Communicates Effectively
• Action Oriented 
Work Environment
Work is generally performed in a warehouse, hotel, or vehicle on the road. Team members will frequently visit other Encore locations, and non Encore venues for meetings, deliveries and pick-ups. Working times will include days and may include evenings, weekends and holidays. Team members must adhere to appearance guidelines as defined by Encore. Team members must adhere to appearance guidelines as defined by Encore based in a warehouse environment and when traveling, on an individual venue or a representation of venues in that city or area. When in the Warehouse, work will be completed in an environment with exposure to outdoor temperatures and to dirt, sand and/or dust. The working conditions will vary between moderately quiet to noisy volumes. Team members may use high-end audio visual equipment and electrical components. Working times may include irregular hours and on-call status including days, evenings, weekends and holidays.