Event Technical Lead, Audio Visual (Power)- Caesars Forum
Las Vegas, Nevada
Job ID: TECHN009520
Overview
Our Technicians enjoy the opportunities to work with innovative and cutting-edge technology on a daily basis. From setting equipment as elaborate as an LED wall to simply ensuring cable is properly run through the venue, our Technicians are the foundation of the events we build and bring to life. They ensure that each event is flawlessly executed, and work with the rest of the team to setup and strike down each event in a timely manner. At Encore, customer satisfaction is our highest priority, our Technicians play an integral part in establishing a positive relationship with each of our clients.
Full Time
Travel: Minimal (if any)
Success Profile
Here are some of the top qualities that will help you achieve success in this role:
Customer Focus
Desire to Learn
Drive Results
Technicial Aptitude
Responsiveness
Hospitality
Other Important Traits
Communicator,
Team Player,
Organized,
Enthusiastic,
Versatile,
Self-starter,
Multi-tasker,
Efficient,
Safety Conscious,
Professional
The ability to put on the big shows that my hotel plans out or to teach the incoming technicians how to make these shows happen is why I really like the hustle and bustle of my day-to-day as a Technical Lead.
Purpose, Mission and Core Values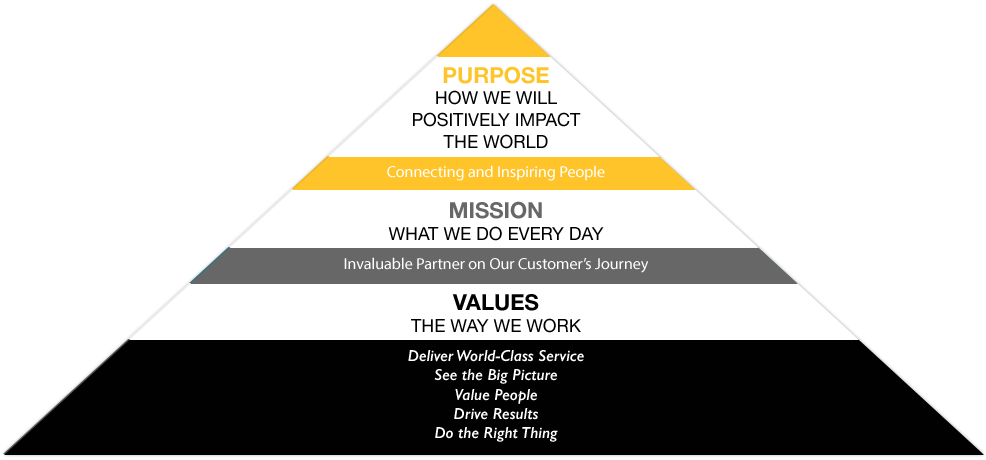 Purpose
How we will positively impact the world
Connecting and inspiring people
Mission
What we do every day
Invaluable partner on our customer's journey
Values
The way we work
Deliver world-class service. See the big picture. Value people. Drive results. Do the right thing.
Rewards
Paid Time Off

Vacation Days
Paid Holidays
Floating Holidays
Sick/Personal Days

U.S. Benefits

Medical, Dental, Vision and Life Insurance
Health Savings & Health Reimbursement Accounts
Flexible Spending Accounts
Employee Assistance Program
Retirement Planning Options (401k)
Career Wear Reimbursement
Part Time Regular Benefit Offerings
Variety of Volunteer Benefits
Commuter/Transit Benefit


Rewards/Incentives

Premium Recognition Program (CenterStage)
Performance Incentive Plans (GEI Bonus)
Employee Referral Program
Annual Merit Evaluations

Training & Development

Classroom/On the Job Training
Encore University
Career Pathing

Mobility

Relocation
Global Transfer Opportunities
*Benefits eligibility varies upon position and/or full/part time status.
Responsibilities
Job ID TECHN009520
Date posted 11/17/2021
Position Overview
The Technical Lead is responsible for intermediate level set up and operation of small to large-scale audiovisual systems in a hospitality environment while ensuring complete customer satisfaction. This position reports to an Operations Manager, Operations Director, or Director of Event Technology.
Key Job Responsibilities
Planning
Review, create and execute Exhibitor Order Forms, electrical and exhibitor booth diagrams/blueprints, and the ability to determine labor and material needs for events.
Create and execute show load-in/ load-out plans for both Trade Shows and Production Companies.
Operations
Timely and accurate setup, operation, and breakdown of required electrical power for general sessions, breakouts, computer labs, meal functions, entertainment events, exhibitors, decorators, and production companies.
Build custom cables and assist in the fabrication of electrical components, as needed.
Troubleshoot and solve power issues when they occur.
Assist in the cross training of AV Technicians in the areas of power distribution.
Customer Service
Provide excellent service and strive to exceed the expectations and needs of internal and external customers.
Maintain a positive relationship with all clients through effective communication.
Meet with guests on site to ensure that their needs are met and the electrical setup is working properly.
Monitor events and checks in on customers throughout the day.
Understands and fosters the hotel/client relationship and assists outside electricians when required.
Systems & Electrical Knowledge
Gains understanding of company processes, follows procedures, and completes systems entry and paperwork accurately.
Maintains a working knowledge of 110v-220v, single and three phase equipment, different connectors, power phases, amperages, and voltages.
Understands the differences and/or European conversion to American power.
Understands Power Generators, Transformers, and the meters and tools of the trade.
Job Qualifications
High School Diploma is required.
2+ years of customer service or hospitality experience is preferred.
2+ years of audio-visual experience is preferred.
1+ years of working with Power Distribution Equipment.
A valid driver's license is required for team members in positions that may operate Company Vehicle.
Competencies
Hospitality
Responsiveness
Professionalism
Tech Savvy
Collaborates
Communicates Effectively
Action Oriented
Drives Quality Results
Instills Trust
Courage
Safety Conscious
Work Environment
Hotel
Work is performed in a hotel/convention center environment with moderate exposure to outdoor temperatures and to dirt, sand and/or dust. The working conditions will vary between moderately quiet to noisy volumes. Team members will use high-end audio visual equipment and electrical components, and will be exposed to heights via lifts and ladders. Team members may be asked to work in multiple hotel locations. Working times will include irregular hours and on-call status including days, evenings, weekends and holidays. Team members must adhere to appearance guidelines as defined by Encore based on an individual hotel or a representation of hotels in that city or area.