Technical Services Manager- Prince George Hotel
Halifax, Canada
Job ID: TECHN010100
Overview
Our Technicians enjoy the opportunities to work with innovative and cutting-edge technology on a daily basis. From setting equipment as elaborate as an LED wall to simply ensuring cable is properly run through the venue, our Technicians are the foundation of the events we build and bring to life. They ensure that each event is flawlessly executed, and work with the rest of the team to setup and strike down each event in a timely manner. At Encore, customer satisfaction is our highest priority, our Technicians play an integral part in establishing a positive relationship with each of our clients.
Full Time
Travel: Minimal (if any)
Success Profile
Here are some of the top qualities that will help you achieve success in this role:
Customer Focus
Desire to Learn
Drive Results
Technicial Aptitude
Responsiveness
Hospitality
Other Important Traits
Communicator,
Team Player,
Organized,
Enthusiastic,
Versatile,
Self-starter,
Multi-tasker,
Efficient,
Safety Conscious,
Professional
The ability to put on the big shows that my hotel plans out or to teach the incoming technicians how to make these shows happen is why I really like the hustle and bustle of my day-to-day as a Technical Lead.
Purpose, Mission and Core Values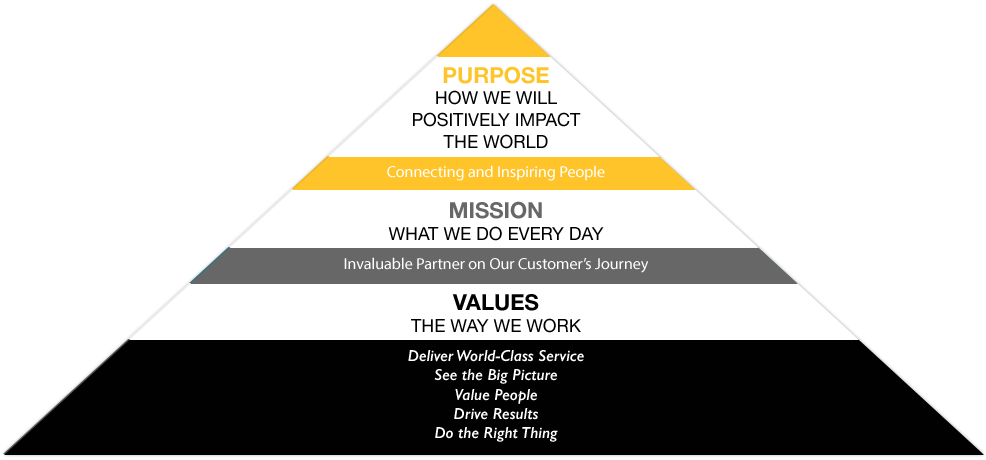 Purpose
How we will positively impact the world
Connecting and inspiring people
Mission
What we do every day
Invaluable partner on our customer's journey
Values
The way we work
Deliver world-class service. See the big picture. Value people. Drive results. Do the right thing.
Rewards
Paid Time Off

Vacation Days
Paid Holidays
Floating Holidays
Sick/Personal Days

U.S. Benefits

Medical, Dental, Vision and Life Insurance
Health Savings & Health Reimbursement Accounts
Flexible Spending Accounts
Employee Assistance Program
Retirement Planning Options (401k)
Career Wear Reimbursement
Part Time Regular Benefit Offerings
Variety of Volunteer Benefits
Commuter/Transit Benefit


Rewards/Incentives

Premium Recognition Program (CenterStage)
Performance Incentive Plans (GEI Bonus)
Employee Referral Program
Annual Merit Evaluations

Training & Development

Classroom/On the Job Training
Encore University
Career Pathing

Mobility

Relocation
Global Transfer Opportunities
*Benefits eligibility varies upon position and/or full/part time status.
Responsibilities
Job ID TECHN010100
Date posted 11/24/2021
The Technical Services Manager will be the team leader of the subject matter experts of the various event
technology disciplines. This role manages the team and all aspects of their discipline as it pertains to system
design, event pre-planning, on-site management, equipment maintenance, post-show activities and training.
The Technical Services Manager will be a key resource of information for the Sales, Project Manager(s) and
Operational teams. Contributes and facilitates the implementation of processes and SOPs that drive
consistency in event execution and drives the development of team members while ensuring adherence to
Technical and Production Standards. The Technical Services Manager reports to the Director, Project Management.

Key Job Responsibilities

Organizational Leadership
 Support and execute all company initiatives. Communicate goals and objectives to team members
clearly and frequently.
 Assist DPM with performance management, development and succession planning of Technical talent
where appropriate.
 Assist DPM and Regional Leadership in forecasting and demand planning as needed. Assist in the
development and implementation of Technical best practices and Standard Operating Procedures
 Consult with the DPM to identify and successfully deploy new technology, local training and resources.
 Supports and oversees Production Center's field event technology goals and objectives. What is a
Production Centre? Are these Production warehouses? Yes but more than just the warehouse it is the
base for the regional operations and logistics teams
 Ensure compliance with established Technical Standards and Production Standards.
 Ensure compliance with ENCORE Policies and Procedures to minimize company's exposure to liability
claims property damage, theft and misappropriation.
 Lead by example in portraying a polished, professional image in accordance with the standards set
forth in the ENCORE team member guidebook

Operational
 Develop internal and external product support documentation and product launch campaigns, in
conjunction with sales and marketing.
 Complete necessary technical drawings for equipment packaging, CAPEX budget requests as it pertains
to production related equipment.
 Assist and support the organization as necessary by making recommendations on new technology,
processes, and methodologies, gathered from their team and the field.
 Manages all disciplines to ensure Encore meets or exceeds the client's needs by developing and
managing quality assurance and production/safety standards.

Resource Allocation
 Assign and schedule team members ensuring that the appropriate talent is leveraged against the
required task.
 Increase operational effectiveness by ensuring team members are demonstrating ENCORE Purpose,
Mission and Core Values.
 Monitor and improve the team's efficiency and productivity using standards and KPI's.

People Development
 Ensure assignments provide team members with opportunities for growth and development
 Maintain clear expectations regarding responsibilities, behaviors, and daily activities.
 Facilitate training and development opportunities for team members and ensure a safe work
environment consistent with company values.
 Provide continuous feedback to direct reports and conduct annual reviews.
 Partner with DPM, and HR business partners to manage human resources activity including selection,
performance management, salary administration, training and development and strategic human
resources planning.

Job Qualifications
 BA/BS Degreed or equivalent experience
 6+ years of project management experience
 5+ years of live large event audio visual
 5+ years of knowledge of Audio Visual and expert level technical skill set in a discipline
 4+ years of supervisory or leadership experience
 3+ years crew lead experience
 Strong customer service skills
 Excellent organization skills
 Advanced problem-solving skills
 Strong written and oral communications skills
 Ability to travel up to 30%

Competencies (by Core Values)
 Exceeds Customer Expectations
 Production Efficiency
 Problem Solving
 Communication
 Teamwork
Following Health Canada's guidance and other applicable provincial public health guidance, to prevent the infection and spread of COVID-19 in the workplace, and as an integral part of its public health and safety measures, Encore is requiring that all employment candidates who attend at its Canadian offices be fully vaccinated against COVID-19, unless they are exempt from vaccination for a legally-protected reason and show proof of said exemption.