Assistant Operations Manager - Bedford
Bedford, Canada
Job ID: ASSIS017282
Overview
Our Technicians enjoy the opportunities to work with innovative and cutting-edge technology on a daily basis. From setting equipment as elaborate as an LED wall to simply ensuring cable is properly run through the venue, our Technicians are the foundation of the events we build and bring to life. They ensure that each event is flawlessly executed, and work with the rest of the team to setup and strike down each event in a timely manner. At Encore, customer satisfaction is our highest priority, our Technicians play an integral part in establishing a positive relationship with each of our clients.
Full Time
Travel: Minimal (if any)
Success Profile
Here are some of the top qualities that will help you achieve success in this role:
Customer Focus
Desire to Learn
Drive Results
Technical Aptitude
Responsiveness
Hospitality
Other Important Traits
Communicator,
Team Player,
Organized,
Enthusiastic,
Versatile,
Self-starter,
Multi-tasker,
Efficient,
Safety Conscious,
Professional
The ability to put on the big shows that my hotel plans out or to teach the incoming technicians how to make these shows happen is why I really like the hustle and bustle of my day-to-day as a Technical Lead.
Purpose, Mission and Core Values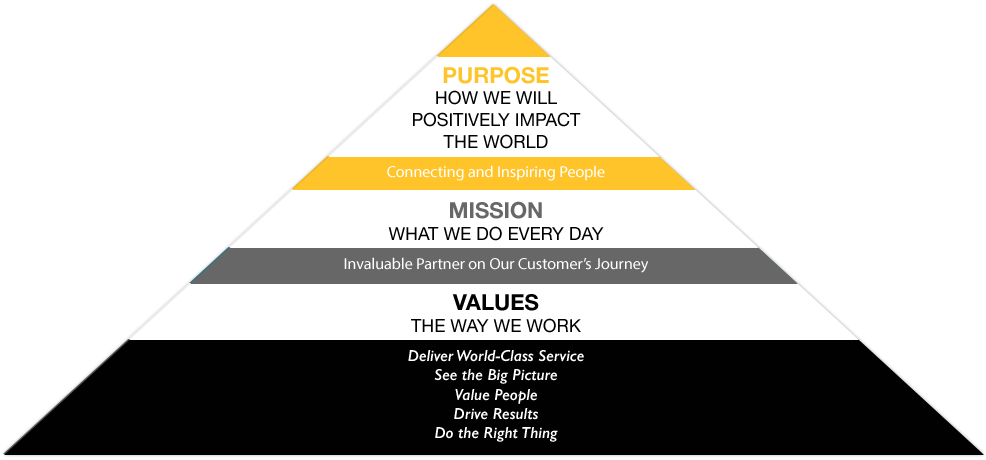 Purpose
How we will positively impact the world
Connecting and inspiring people
Mission
What we do every day
Invaluable partner on our customer's journey
Values
The way we work
Deliver world-class service. See the big picture. Value people. Drive results. Do the right thing.
Rewards
Paid Time Off

Vacation Days
Paid Holidays
Floating Holidays
Sick/Personal Days

U.S. Benefits

Medical, Dental, Vision and Life Insurance
Health Savings & Health Reimbursement Accounts
Flexible Spending Accounts
Employee Assistance Program
Retirement Planning Options (401k)
Career Wear Reimbursement
Part Time Regular Benefit Offerings
Variety of Volunteer Benefits
Commuter/Transit Benefit


Rewards/Incentives

Premium Recognition Program (CenterStage)
Performance Incentive Plans (GEI Bonus)
Employee Referral Program
Annual Merit Evaluations

Training & Development

Classroom/On the Job Training
Encore University
Career Pathing

Mobility

Relocation
Global Transfer Opportunities
*Benefits eligibility varies upon position and/or full/part time status.
Responsibilities
Job ID ASSIS017282
Date posted 09/22/2022
Position Overview
Ensure the efficient and effective execution of events through the supervision of personnel, management of equipment, and attention to customer service.
Key Job Responsibilities
Responsible for planning and organizing all logistics for events with operators with a focus on controlling direct labor costs.
Review all work orders to ensure completeness with respect to equipment and manpower needs and follow up with Account Executives when changes are required.
Assist Account Executives with quotes and work orders as required
Responsible for planning and adding the appropriate cabling, accessories and back-up equipment onto the work-orders.
Follow-up with Account Executives to ensure that all work-orders are accompanied by both a Show Resume and Floor Plan.
Confirm operational details with facility representatives and/or client such as room availabilities, load-in times, set-up times, dismantle times, etc.
Coordinate timelines with other event suppliers.
Order power drops as required.
Plan and arrange for special transport for large events.
Organize and conduct tie-down meetings for assigned events as required
Ensure that all paperwork is remitted to the scheduled technical teams for execution including operational documents such as blank Post Meeting Reports, Change Order/Equipment Release Form, etc
Conduct event evaluations of events, report them as per policy and procedure and conduct post-event audits when required
Prepare works orders on a daily basis for closing per established policy and procedure, and assist the Account Executives with the job costing as required.
Ensure to include completed Post Meeting Reports with all paperwork for closing. If the Post Meeting Report is not completed, appropriate follow-up with the AV Technicians is required and documented. Responsible to follow up on comments per internal policy and procedure as required.
Direct supervision of AV Technicians as assigned
Assist in the planning, organizing and execution of cycle counts and annual inventory counts per established procedures.
Ensure timely reporting on aspects of operations in accordance with established procedure.
Assist with the promotion of company core values.
Assist with Performance Appraisals as assigned.
Participate in the Recruitment/Selection/Hiring practices in accordance with established policies and procedures.
Conduct employee training in accordance with established training strategies and plans.
Assist with preparation and execution of staff / operations meetings.
Participate in the weekly Operations meetings.
Assist with the preparation of the Capex budget.
Participate in the Duty Manager rotation schedule.
Accept and execute all additional related duties assigned by the Operations Manager.
Job Qualifications
Be committed to the Encore service philosophy
Good oral and written communication skills
Strong interpersonal and organizational skills
Knowledge of Encore equipment and services
Computer literacy
Post-secondary education
Supervisory experience
Willingness to work flexible hours
Possess a valid driver's license
Competencies (by Core Values)
Communication
Exceeding Customer Expectations
People Development
Building Teamwork
Building Organizational Commitment
Concern for Quality