Event Sales Manager, Audio Visual -Seattle Convention Center
Seattle, Washington
Job ID: EVENT025566
Overview
Our technicians enjoy the opportunities to work with innovative and cutting-edge technology on a daily basis. From setting equipment as elaborate as an LED wall to simply ensuring cable is properly run through the venue, our Technicians are the foundation of the events we build and bring to life. They ensure that each event is flawlessly executed, and work with the rest of the team to setup and strike down each event in a timely manner. At Encore, customer satisfaction is our highest priority, our Technicians play an integral part in establishing a positive relationship with each of our clients.
Success Profile
Here are some of the top qualities that will help you achieve success in this role:
Customer Focus
Desire to Learn
Drive Results
Technical Aptitude
Responsiveness
Hospitality
Other Important Traits
Communicator,
Team Player,
Organized,
Enthusiastic,
Versatile,
Self-starter,
Multi-tasker,
Efficient,
Safety Conscious,
Professional
The ability to put on the big shows that my hotel plans out or to teach the incoming technicians how to make these shows happen is why I really like the hustle and bustle of my day-to-day as a Technical Lead.

Purpose, Mission and Core Values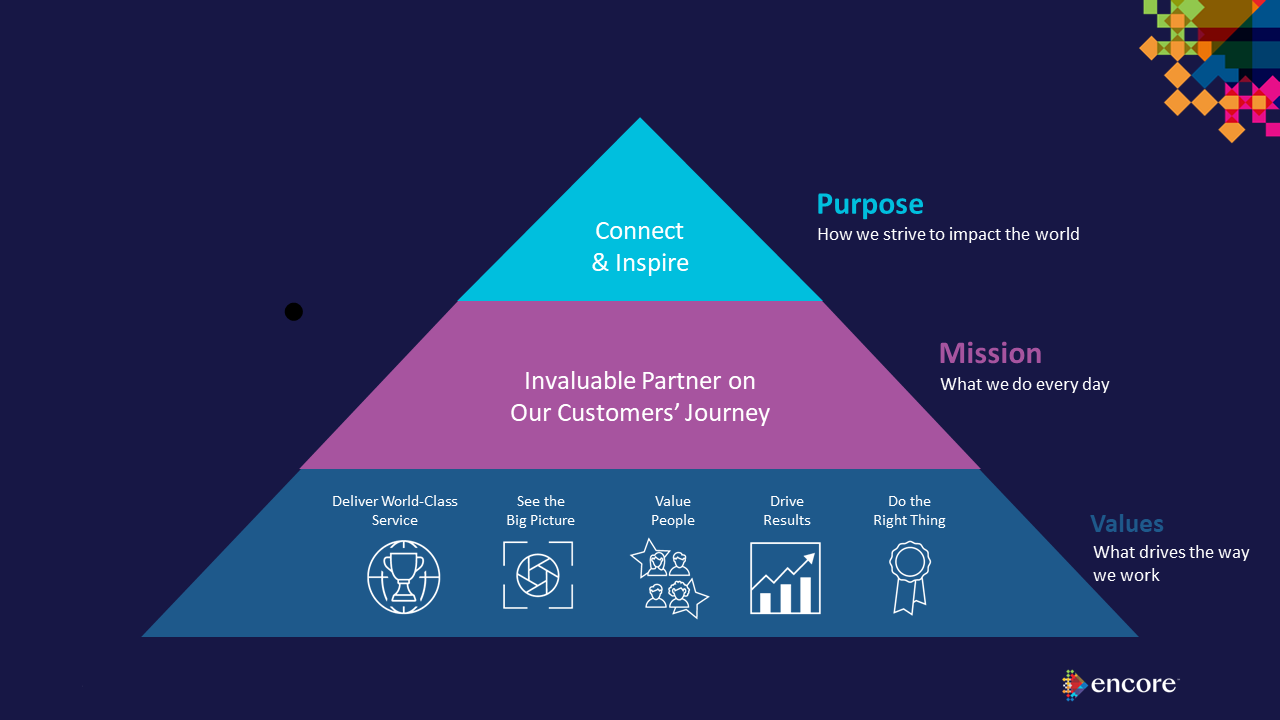 Purpose
How we strive to impact the world
Connecting & Inspire
Mission
What we do every day
Invaluable partner on our customer's journey
Values
What drives the way we work
Deliver world-class service. See the big picture. Value people. Drive results. Do the right thing.
Rewards
Paid Time Off

Vacation Days
Paid Holidays
Floating Holidays
Sick/Personal Days

Benefits

To see all benefits available, click here.

Rewards/Incentives

Premium Recognition Program (CenterStage)
Performance Incentive Plans (GEI Bonus)
Employee Referral Program
Annual Merit

Training & Development

Classroom/On the Job Training
Encore University
Career Pathing.

Mobility

Relocation
Global Transfer Opportunities
*Benefits eligibility varies upon position and/or full/part time status.
Responsibilities
Job ID TECHN026436
Date posted 11/15/2023
Your perspective
On offer is a basic salary of £28,000 to £30,000 (dependent on your individual expertise and experience)
BUPA full coverage Private Healthcare with no excess payments for the employee
Employee supported volunteering
Enhanced family leave provisions
Perkbox and Employee assistance Programme
Company sick pay
Employee recognition scheme
Generous employee referral scheme
Clearly defined Career path (and all the important support along the way)
Access to state-of-the-art technology
Global presence and opportunities worldwide
Long Service Programme
Key Responsibilities

The Technical Lead is primarily responsible for technical delivery of an event, sometimes operating completely
independently and sometimes leading a small team of Technicians in the delivery of event.
The role and responsibilities of a Technical Lead will vary from event to event and can be interchangeable, depending
on the experience, skills and complexity of an event, however, what differentiates a technical lead from that of a
technician is primarily their knowledge and experience within a specific area and the ability to work independently
to complete a project.

A Technical Lead will be knowledgeable and have experience in the three core technical roles (ie Virtual Technical
Manager; Virtual Stage Manager and Chime Operator) but will be a specialist in a technical capacity, like 'Internet
connectivity, Wifi networks and patching', 'Creative Video Production', 'Motion Graphics and Editing', 'iPad
management & cloning', 'Hardware Specialist' – allowing them to take a 'lead role' in the delivery of those services.
The Technical Lead will be assigned to a project and will be responsible for all the technical communication and
delivery of that assigned role. They will be proactive and a provide expertise to both internal teams and directly to
clients.
The Technical Lead will report to the Technical Event Manager, however can also work with Technical Project Managers on more complex events, on an event by event basis.

This role includes moderate levels of travel, as attendance onsite (at venues and locations) to deliver services, is an
necessity.

Key Job Responsibilities

• Managing multiple projects simultaneously and ensuring that each project is completed successfully to a
   high standard.
• Lead specific projects (or aspects of projects) from initial brief to the final delivery.
• Be able to work independently of Technical management supervision as well as being part of a team.
• Providing input and guidance as an expert / specialist (to both internal and external teams).
• Produce documentation/guidelines detailing best practices, project plans and technical drawings.
• Managing some client liaison and communications, when leading a project directly.
• Determine and secure the resources required to successfully complete each project.
• Maintain focus on client needs by attending client meetings, creating and maintaining organized show
documentation and responding to client concerns and questions.
• Monitor project scope throughout the event planning process and adjust as necessary to ensure the
successful completion of the project.
• Assist sales and operations teams to help determine equipment needs and technical solutions for the project.
Event Execution
• Act as the Technical leader and a dedicated point of contact within an assigned capacity.
• Manage all phases of event technical execution from pre-event prep through run of show to completion.
• Assume ownership of resource management (both hardware and associated crew) throughout the event.
• Communicate the project plan and manage client expectations.
• Manage all project changes, including schedule, equipment or workforce modifications.
• Mentor and communicate relevant Team members on event execution and best practices to help improve
the knowledge skills and experience.
• Help establish Technical best practice and Production Standards.
• Conduct a post-event debrief internally and with clients to assess the overall project delivery and establish
any 'win, learns, changes' and actively see future opportunities and leads.
Financial Management
• Manage resources (ie hardware and own time) to align with the approved budget and ensure all changes are
communicated to sales for billing purposes.
• Actively seek 'upsell' opportunities and charge appropriately for additional work outside of the agreed scope.
• Assist with the completion of post-event client invoice. Work with Finance to ensure the prompt and accurate
issuing of all invoices.
• Ensure compliance with all policies and procedures in force at the current time, including data security and
GDPR, along with any confidentiality and non-disclosure agreements, as well as any health and safety policies.

Administrative & Training

• Conduct an internal review and debrief and a client debrief for events, in order to understand what worked
well and identify and areas for improvement/change.
• Continue to develop capabilities and expertise via internal resources (ie Encore university) and external
sources (courses, internet research, user-groups and online forum)
• Participate in regular Production meetings and reviews, aimed to develop and improve delivery processes
and SOP's.

Job Requirements

• Educated to an A-level standard (HND / NVQs or equivalent)
• 2-3+ years of technical experience in the Corporate Hospitality, Conference & Events, Staging or Broadcast
industry. Project Management experience preferred
• 2 years of in-house experience recommended (depending on direct experience and specialism)
• Encore Technical training is strongly recommended and should be completed to ensure a solid grounding in
Audio, Projection & Video
• Strong Technical Background
• Good written and oral communication skills
• Familiarity with budgets and cost control
• MS Office experience required with PowerPoint and Excel knowledge / experience preferred
• Ability to travel up to 70% may be required
Competencies 
• Ability to prioritise and optimise work processes
• Work in a team / can take the lead
• Ownership
• Instill Trust
• Detail oriented
• Drives quality results
• Communicates effectively
• Problem solving
• Plans and aligns
• Decision quality
• Responsiveness

Work Environment

Work is performed in an office environment and onsite. Working times are likely to include irregular hours, with
early mornings and late evenings being common, travel to and from venues added to event days, and on-call status
including days, evenings, weekends and holidays, as a particular client or project requires.
As a representative of Concise, all team members must present themselves in accordance to any appearance
guidelines as defined by the company, including when based in an office environment, when traveling and when
attending client meetings, onsite or remotely participating in meetings. (This means being available for 'Camera
On' zoom calls for any client meetings).
This role is also known as, Lead Audio Engineer, Technical Specialist, Corporate Technician Lead, Technical Supervisor, Audio Technician Lead. 
#INDEMEA
Sign Up For Job Alerts
Stay connected and receive the latest career opportunities at Encore.