Manager, Revenue Management
Job ID MANAG024104
Date posted 08/02/2023
Location Schiller Park , Illinois
Position Type Full Time
Position Overview
The Manager, Revenue Management will optimize Encore revenues through the development and implementation of pricing and discount optimization strategies. This role will work in collaboration with sales, product management and operation teams to develop data driven strategies, drive topline performance through analytics and execution on topics including but not limited to rate, demand, seasonality, discounting, industry trends, segmentation ensuring alignment within stakeholders on key Revenue Management initiatives. This position must be able to present results, translate statistical and business terminology, explain complex concepts clearly and concisely to senior members of management and the cross functional team members that the Revenue Management department supports. The Manager, Revenue Management will report to the Head of Revenue Management.
Key Job Responsibilities 
Pricing 
• Lead pricing strategy formulation and take necessary pricing actions to enhance profitability, ensuring integrity and accuracy in all Revenue Management matters including but not limited to product pricing, discount optimization, ecommerce, and package/bundles strategies.
• Manage the annual pricing process through collaborate effectively with product management, sales, and operations leaders utilizing competitive and industry landscape analytics to provide pricing recommendations.
• Strong analytical skills/experience, able to perform monthly financial evaluation accessing price actions effectiveness, find opportunities, solve problems, and resolve issues optimally while maintaining a high level of flexibility, partnership, and integrity.
• Develops, evaluates, and implements complex pricing strategies and models based upon current business and competitive market dynamics to create and implement action plans that improve performance related to Net Sales, discounting, and average effective rate.
• Manage pricing procedure, enhance processes, onboard/train team members on all pricing activities inclusive of location set up, annual pricing process, new price generation, and discrepancy resolution.
• Provide training and support to Encore's sales and operations team members on revenue management best practices.
Strategic Planning & Project Management
• Lead the development and implementation of strategic initiatives that address pricing behaviors across the organization relating to product/service pricing, discounting to drive topline.
• Successfully project plan and execute key revenue management projects in partnership with all necessary stakeholders and ensure deliverables match the expectations set out.
• Provide a high level of influence and change management leadership in implementing revenue management practices.
• Work with the IT organization to roadmap and implement system enhancements needed to roll out the initiatives in the field.
• Manage the discount approvals with the field leaders to ensure adherence to the discounting principles outlined.
Analytic Acumen
• Manage analytics and reporting of key Revenue Management metrics including ongoing product performance review by location/market/region.
• Provide analytical support needed for strategic decisions on products, packages, and discount thresholds on an ongoing basis.
• Establish demand curves and evaluate the price elasticity of products across multiple customer segments and markets.
Job Qualifications
• BA/BS degree or equivalent with specialization in finance, business, engineering, or related field of study. (MBA a plus)
• 7+ years of experience in revenue management or relevant business function
• Excellent verbal and written communications skills at all levels within the organization, including senior leadership
• Ability to work cross-functionally to influence decision makers across the organization
• Self-starter with an analytical mindset and structured problem-solving approach with an ability to drive key initiatives to successful outcomes
• Comfort working in ambiguity with a bent towards fast execution and iteration 
• Experience researching and manipulating complex and large data sets, identify trends, provide comments and recommendations
• Proficiency with MS Excel required including the use of pivot tables, building models; experience with Tableau or other visualizations tools a plus
• Familiar with SQL/R or other programing languages a plus
• Limited travel required
Competencies
Deliver World Class Service
• Hospitality
• Ownership
Do The Right Thing
• Demonstrates Self-Awareness
Drive Results
• Ensures Accountability
See The Big Picture
• Decision Quality
• Manages Complexity
Value People
• Collaborates
Work Environment
Office
Work is performed primarily in an office environment. Working times may include irregular hours and on-call status including days, evenings, weekends, and holidays. Team members must adhere to appearance guidelines as defined by Encore based in an office environment and when traveling, on an individual venue or a representation of venues in that city or area.
The above information on this description is not necessarily an exhaustive list of all responsibilities, duties, skills, efforts, requirements or working conditions associated with the job.  While this is intended to be an accurate reflection of the current job, management reserves the right to revise the job or to require that other or different tasks be performed as assigned.
#INDCORP
Check out where you'll be working

Early Career Development Programs
Encore is always looking for talented people who are passionate about creating memorable experiences that inspire change. Find out how you can jump-start your career in our dynamic industry.
Learn More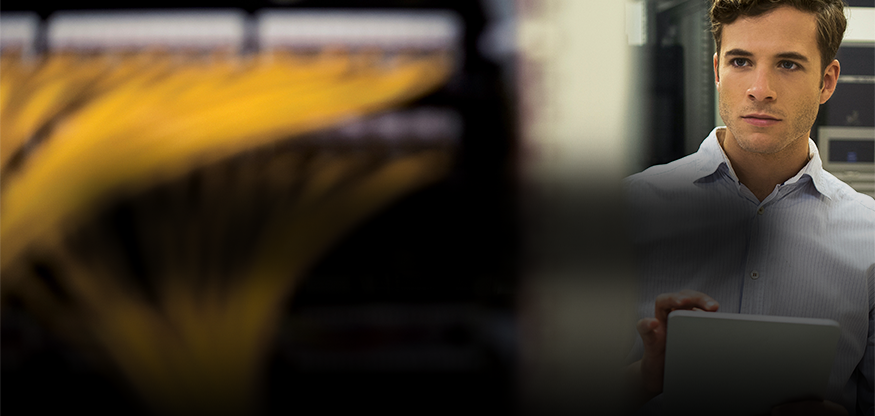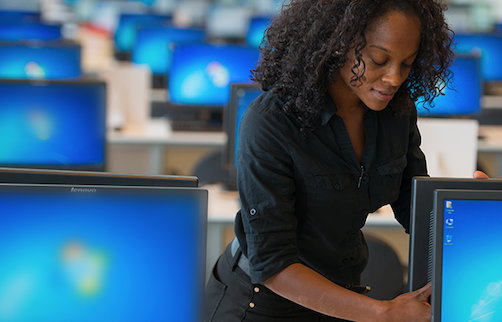 Explore Locations

Your career and ambitions aren't tied down to one place. We're the exclusive on-site event technology provider to over 1,500 venues around the world, filling your future with global possibilities.

Learn More

about Explore Locations

Career Path Opportunities

What to Expect

We want to give you a window into our recruitment process to ensure that your journey to becoming a Encore team member is a positive experience.

Learn More

about What to Expect
Sign Up For Job Alerts
Stay connected and receive the latest career opportunities at Encore.