Spécialiste de gréage (Solutions de Gréage - Spectacle - Scène) /Rigging Specialist
Job ID SPÉCI025238
Date posted 09/15/2023
Location Montreal , Quebec
Position Type Full Time
Aperçu du poste 
**English version is below **
Le spécialiste du gréage est chargé de superviser et d'exécuter des activités de gréage et de participer à la planification des services de gréage Encore. Le spécialiste du gréage doit assurer la sécurité et la qualité conformément aux normes de l'industrie et aux directives et procédures d'Encore et de ses établissements partenaires. Travaillant principalement dans un environnement hospitalier ou un centre de congrès (incluant les partenaires d'Encore ainsi que d'autres établissements), le spécialiste du gréage doit maintenir le plus haut niveau de service à la clientèle et faire preuve d'un esprit d'hospitalité. Le spécialiste du gréage dirigera et supervisera les événements de gréage plus importants/plus complexes et aidera le superviseur du gréage dans le processus de planification de tous les événements de gréage (revue de la configuration, préparation de l'équipement, planification). Le spécialiste du gréage participera également aux projets de gréage (sécurité, formation, conformité, inspections).
Principales responsabilités
Gréage
Superviser tous les appels de gréage assignés pour les événements comptant jusqu'à 30 moteurs/ points d'accrochage et/ou selon les directives du superviseur du gréage.
Rassembler et organiser tous les outils et équipements de gréage en fonction des besoins de l'événement.
Confirmer la protection du tapis selon les conditions locales. 
Fournir un soutien en matière de gréage au sol aux équipes construisant des points à partir de plates-formes élévatrices en plaçant les moteurs et l'équipement sous les points d'accrochage, en remettant la chaîne des moteurs, les outils et l'équipement et en repérant les mouvements des plates-formes élévatrices. 
Établir un point d'accrochage, connecter le treuil et les accessoires aux points d'accrochage permanents, connecter les fixations de la travée GAC Flex au pont, connecter/exécuter et habiller les câbles des moteurs, exécuter les pics à câbles, assurer la sécurité des éléments scéniques aux points d'accrochage et l'utilisation correcte de tout l'équipement de protection des ponts, inspecter toutes les attaches de câblage.
Vérifier que tous les boulons d'un pont soient bien serrés et que les pièces d'équipement suspendues soient bien fixées au pont.
Apporter du soutien aux autres travailleurs ayant besoin d'aide pour soulever le matériel à l'aide d'un moteur ou d'une plate-forme élévatrice, et vérifier la sécurité du travail. 
Rester sur le site jusqu'à ce que le gréage soit terminé et que le responsable de l'événement (Encore ou un tiers) ait confirmé que le gréage est complété.
Sécurité                                                                                                                                                     
Responsable de l'observation et du maintien de toutes les préoccupations en matière de sécurité pendant un événement, y compris le suivi de toute observation concernant le personnel qui agit d'une manière dangereuse.
S'assurer que le phasage de l'alimentation du contrôleur de moteur soit adéquat afin d'éviter que les interrupteurs de fin de course ne soient désactivés. 
S'assurer que tous les éléments soient bien fixés et que leur sécurité soit vérifiée.
Doit obtenir et conserver les certifications appropriées en matière de levage et/ou de protection contre les chutes/travail en hauteur, si nécessaire.
Suivre toutes les recommandations des fabricants ainsi que les conditions locales lors de l'utilisation d'élévateurs de personnel.
Les gréeurs doivent être qualifiés avant d'établir tout point d'accrochage temporaire ou tout point à l'extérieur d'un appareil de levage sécurisé de quelque nature que ce soit.
Gestion de projet
Aider le superviseur du gréage dans la revue et l'approbation de la sécurité du gréage, tel que délégué.
Collaborer avec les établissements partenaires et l'entrepôt pour s'assurer que la préparation et le contrôle de qualité du matériel de gréage soient complets, en fonction de l'événement.
Identifier les obstacles possibles au gréage et recommander des solutions pour résoudre les problèmes.  
Assister les autres corps de métier techniques dans leurs efforts de coordination afin d'exécuter la trame de l'événement en harmonie avec toutes les activités sur le plancher.
Conformité
Aider à toutes les activités de conformité, y compris, mais sans s'y limiter, l'inspection annuelle et ponctuelle des moteurs/ponts, les inspections de points d'accrochage, les activités de soutien technique des points, et la formation.
Fournir une inspection visuelle continue de tout le matériel utilisé, y compris les treillis, les moteurs, l'éclairage, le son, la projection et les élévateurs de personnel. 
Signaler au superviseur tout problème lié au matériel et recommander des solutions pour le résoudre. 
Service à la clientèle                                                                                                                              
Entretenir une relation positive avec tous les clients, les employés du site et les membres de l'équipe interne en assurant une communication efficace et des conseils avisés.
Fournir un excellent service et s'efforcer de dépasser les attentes et les besoins des clients internes et externes.
Fournir un soutien pour les activités non liées au gréage, selon les disponibilités et les compétences.
Collaborer avec l'équipe de vente pour augmenter les ventes, en identifiant les opportunités de recommander des services de gréage supplémentaires.
Aider à identifier si de l'équipement supplémentaire est nécessaire pour répondre aux besoins d'un événement.
Qualifications requises
Diplôme pertinent à la fonction, une formation postsecondaire connexe est préférable.
Plus de 3 000 heures d'expérience en gréage sur site.
Certification de l'industrie du gréage de préférence (Ex ETCP, certifications de fabricants) (un atout)
Certifications de fabricants d'équipement de gréage
Certification de base en gréage (Qualified Basic Rigging)
Certification et expérience relatives aux plate-formes élévatrices
Expérience en gréage au sol
Expérience avec le logiciel CAO
Expérience en calcul de charges de gréage et en conception de tracés
Expérience préalable en supervision d'une équipe de gréage indispensable.
Compétences
Dépasse les attentes des clients
Esprit d'analyse
Souci de la qualité
Souci de la production
Établir un objectif précis
Développer le travail d'équipe
Position Overview
The Rigging Specialist is responsible for supervising/performing rigging activities and assisting on planning for Encore rigging services.  The Rigging specialist will uphold safety and quality per all industry standards and Encore/Venue guidelines/SOP's.  Working mainly in a Hospitality or convention center environment (Including both Encore partner and Non-Encore venues) the rigging specialist will uphold the highest level of customer service demonstrating a hospitality spirit. The Rigging specialist will lead and supervise on larger/more complex rigging events and assist the Rigging manager with the planning process for all rigging events (plot reviews, equipment preparation, scheduling).  The Rigging specialist will also assist with rigging projects (safety, training, compliance, inspections).
Key Job Responsibilities
Rigging
Supervise on all assigned rigging calls, for events with up to 30 motors/points and/or as delegated by Rigging Manager
Gather and organize all rigging tools and equipment per event needs.
Confirm carpet protected as required by local conditions. 
Provide ground-rigging support to teams building points from lifts by staging motors and equipment under rig points, handing up motor chain, tools and equipment and spotting lift movements. 
Establish hang-point, connect hoist and attachments to permanent rigging points, connect GAC Flex spanset attachments to truss, connect/run and dress motor cables, run cable picks, ensure safety of scenic elements to hang-points and proper use of all truss protection equipment, inspect all cabling tie-offs.
Check that all truss bolts are tight and pieces of flown equipment are safetied to truss.
Support other trades needing help raising gear through use of motor or lift, and check work for safety. 
Remain on site until the rig is at trim height and event lead (Encore or third party) has confirmed rigging is complete.
Safety                                                                                                                                
Responsible for observing and maintaining all safety concerns during an event, including escalation of any observations of personnel who are acting in an unsafe manner.
Ensure the power phasing of motor controller is appropriate to prevent limit switches from being defeated. 
Verify all elements are securely fastened and checked for safety.
Must secure and maintain proper lift and/or fall protection/Working at Height certifications as necessary. Follow all manufactures recommendations and local conditions when using personnel lifts.
Riggers must be qualified prior to making any temporary rigging points or any points outside of a protected lift of any kind.
Project Management
Assist Rigging manager with rigging plot safety review and approval as delegated
Collaborate with venues and warehouse to ensure rigging equipment preparation and QC is complete, on event-to-event basis.
Identify possible rigging obstacles and recommend solutions to resolve issues.  
Assist other technical trades with coordination efforts to execute show plot in harmony with all floor activity.
Compliance
Assist with all compliance activities including but not limited to yearly and adhoc motor/truss inspection, point inspections, rigging point engineering support activities, training.
Provide ongoing visual inspection of all hardware in use including truss, motors, lighting, sound, projection, and personnel lifts. 
Escalate any problems with hardware and recommend solutions to resolve issues to supervisor. 
Customer Service                                                                                                                        
Maintain a positive relationship with all clients, venue employees and internal team members by providing effective communication and knowledgeable advice
Provide excellent service and strive to exceed the expectations and needs of internal and external customers
Provide support for non-rigging related activity as availability/skillset allows
Collaborate with sales team to upsell, by identifying opportunities to recommend additional Rigging services.
Helps to identify when additional equipment may be needed to execute the needs of an event
Job Qualifications
High school diploma or equivalent, related post-secondary education preferred
3000+ hours of onsite rigging experience
Rigging industry certification preferred, (Ex ETCP, manufacturer certifications)
Rigging equipment manufacturer certifications
Qualified-Basic Rigging certification
Lift Certification and experience
Ground Rigging experience
CAD software experience
Experience with rigging load calculations and plot design
Previous experience supervising a rigging team a must
Competence
Be able to exceed customer expectations
Analytical mind
Quality conscious
Concern for production
Goal-oriented
Develop teamwork
Check out where you'll be working

Early Career Development Programs
Encore is always looking for talented people who are passionate about creating memorable experiences that inspire change. Find out how you can jump-start your career in our dynamic industry.
Learn More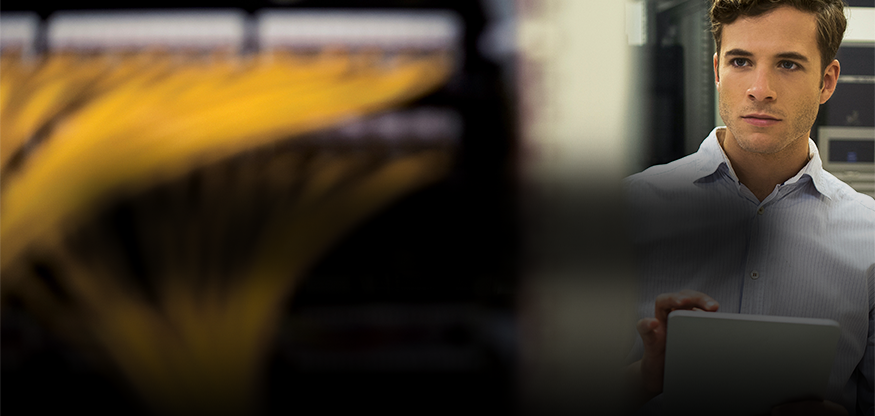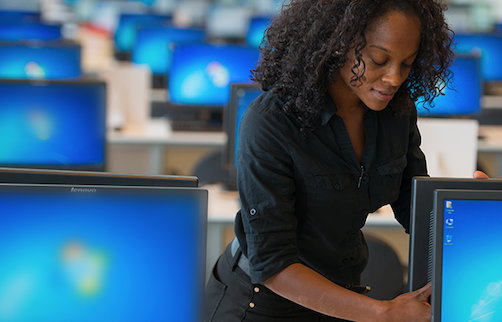 Explore Locations

Your career and ambitions aren't tied down to one place. We're the exclusive on-site event technology provider to over 1,500 venues around the world, filling your future with global possibilities.

Learn More

about Explore Locations

Career Path Opportunities

What to Expect

We want to give you a window into our recruitment process to ensure that your journey to becoming a Encore team member is a positive experience.

Learn More

about What to Expect
Sign Up For Job Alerts
Stay connected and receive the latest career opportunities at Encore.