Internet Services Manager - Fontainebleau Miami Beach, FL
Job ID INTER021281
Date posted 02/28/2023
Location Miami Beach , Florida
Position Type Full Time
Position Overview
Reporting to the local venue Director with additional oversight by Regional Internet Services (IS) management, manage the day-to-day operation of IT, network and related client facing services at the location level.  Maintain the equipment and infrastructure, position and sell the solution, execute events and provide outstanding internal and external customer service.  
Key Job Responsibilities 
Technical Sales: 
• Under direction from local Director and IS, manage the technical sales of Internet Services and related products (i.e. phones, computers, printers, webcasting etc.) by applying a working knowledge of such technologies and sound sales skills.  
• In collaboration with the sales team, conduct proactive pre-sales discovery, determine client need, negotiate and accurately quote and price the appropriate solution.  Participate in onsite meetings with the hotel and client prior to and during the event.  
• Understand the moves, and changes to the event specification that could have an impact on the services and react by effectively communicating appropriate adjustments to the team. 
• Coach the sales team to sell Internet more effectively in line with established procedures.
Network Management:
• Under direction of local Director and IS, ensure the readiness of the network infrastructure installation and temporary network equipment by monitoring the functioning of the network, maintaining equipment in working order, replacing damaged components and creating documentation such as port maps, access point layouts, network diagrams and labelling the patch panels and wall outlets.
• Establish and maintain positive working relationships with Internet Service Provider, Network Service Provider and Hotel IT team in order to facilitate the smooth operation of the network and the highest levels of service.  
• Own the implementation of network configurations and customizations utilizing available self-service tools such as web portals and command line.  Submit and manage configurations beyond the scope of self-service tools to the appropriate Network Operations Center and coordinate the implementation of said changes.  
Event Support:
• Under direction of local Director and IS, plan and execute established event requirements with the highest levels of customer service.  Plan, organize and establish the work and supervise any additional team members participating in providing the services.  
• Setup, configure and test all supplied network and related (i.e. access points, switches, phones, computers, printers, webcasting etc.) equipment including cabling making use of the set standards available.  Ensure that the event specifications are understood by key stakeholders.
• Operate equipment such as video conferencing and webcasting equipment.  
• Utilizing tools provided, create network access codes, connection guides and troubleshoot client provided devices.
• Own the inventory by accurately forecasting demand, assist with the procurement of suitable subrental or branch equipment (i.e. phones, computers, printers, webcasting etc.) and manage the ordering, quality control, use and safe return of such equipment.  
• Meet with the client post event; provide reporting on bandwidth and device utilization as available.  
Team Support:
• Under direction from local Director and IS, deliver training to local team members on Technical Sales, Network Management and Event Support.  Coach their behavior and offer constructive feedback to fuel continuous improvement.  
• Assist in the general operations of the local business as required by covering shifts, participating in initiatives and offering expertise to continually improve smooth and safe operations.
• By understanding the general principles involved, assist with troubleshooting back office IT issues such as network connectivity, computer hardware and software problems by identifying the problem, solving locally where possible and escalating to IT where not. 
• Lead and support shows by training and mentoring technicians. 
Job Qualifications
• Bachelor of Science or equivalent in Computer Science or commensurate experience
• 3-5 years of experience in the hospitality industry in a technical role
• 3+ years of field experience in internet services support
• 1+ years of leadership or management experience
• Ability to understand technical concepts and solutions and be able to communicate them so they are understood to a non-technical buyer.  
• Familiarity with Internet services, bandwidth, IP wired and wireless networks, principles of computer hardware and software, webcasting.
• Networking certifications from Cisco, CompTIA are an advantage
• Encompass all skills at the C3 & C2 Level. Within 1 year, achieve Computer Level 1 Certification (C1) per PSAV Technical Skillset Matrix after transfer to new role
Competencies
• Attention to Detail
• Build Teamwork
• Build Relationships
• Coaching and Providing Feedback
• Communication
• Exceeds Customer Expectations
• Negotiation
• Quality Orientation
• Self-Development
Work Environment
Work is performed in one or more hotels or convention centers with moderate exposure to outdoor temperatures and to dirt, sand and/or dust.  The working conditions will vary between moderately quiet to noisy volumes.  Team members will use high-end audio visual equipment and electrical components, and will be exposed to heights via lifts and ladders.  Team members may be asked to work in multiple hotel locations.  Working times will include irregular hours and on-call status including days, evenings, weekends and holidays.   Team members must adhere to appearance guidelines as defined by PSAV based on an individual hotel or a representation of hotels in that city or area.   
Check out where you'll be working

Early Career Development Programs
Encore is always looking for talented people who are passionate about creating memorable experiences that inspire change. Find out how you can jump-start your career in our dynamic industry.
Learn More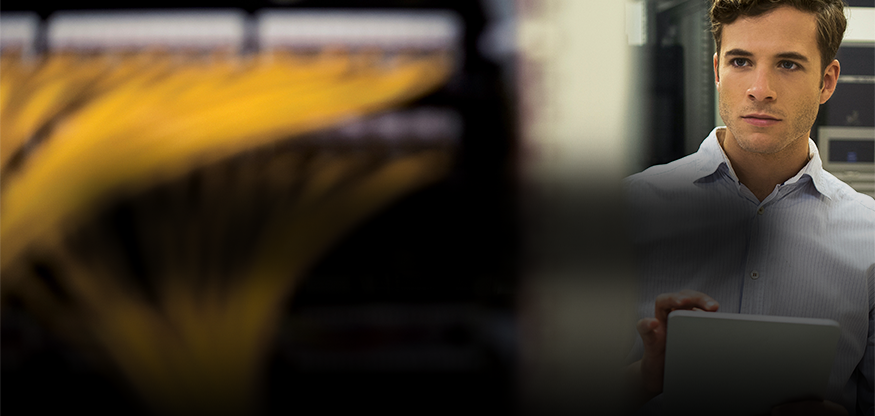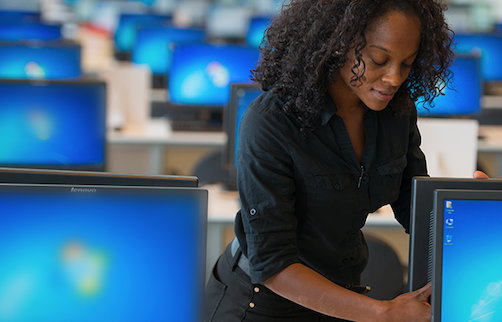 Explore Locations

Your career and ambitions aren't tied down to one place. We're the exclusive on-site event technology provider to over 1,500 venues around the world, filling your future with global possibilities.

Learn More

about Explore Locations

Career Path Opportunities

What to Expect

We want to give you a window into our recruitment process to ensure that your journey to becoming a Encore team member is a positive experience.

Learn More

about What to Expect
Sign Up For Job Alerts
Stay connected and receive the latest career opportunities at Encore.