Office Administrator - Mandalay Bay
Job ID OFFIC025113
Date posted 09/12/2023
Location Las Vegas , Nevada
Position Type Full Time
Position Overview 
The Office Administrator maintains the functions of the mailroom and serves as a point of contact to Facilities Services in areas of building management. Maintains/orders office and kitchen supplies.  Handles record retention support activities and requests while keeping up to date with policy and document retention timeframes. Processes inventory transfers in Helios for all shipments originating from the EPC. Processes order entry of all requests for consumables in EPC warehouse management system.
Key Job Responsibilities
Mailroom Management
• Pick up, sort, and distribute mail and small packages to each department.  
• Maintain records on postage, registration of mail and packages.  
• Prepare and process all office shipping including FedEx and UPS packages.  
• Coordinate mass mailings, either singularly or between multiple departments, to arrive at an efficient and cost-effective solution for the departments and the company.
Supply and Equipment Tracking
• Assist with procuring office and kitchen supplies.  
• Stocking and maintaining inventory levels of all office and kitchen supplies.  
• Order and maintain stock of preprinted Encore stationary supplies.  
• Receive in Oracle and bar code office supplies, computers, IT equipment and furniture.  
• Review vendor invoices for orders placed to maintain supply levels at the Schaumburg location.
• Receive box sale returns and notify appropriate personnel of received shipment. 
• Pack equipment and ship to required destination while maintaining an internal service level of 24 hours. 
• Track received box sale equipment in accordance with departmental processes and procedures.  
• Order packing supplies and maintain inventory of common packing supplies and boxes.
Office Management
• Maintain mailroom and office equipment, change toner, perform some light repair, and call for repairs when needed.  
• Assist with office moves and routine facility maintenance.
• Communicate and coordinate with building management regarding any repairs or work required in the Encore offices.  
• Maintain and review schedules for pickups of document disposal containers.  
• Maintain offsite file storage log and records. 
• Coordinate the shipments of records from locations to storage facility and the movement of records to and from the Schaumburg office.
Data Management
• Create and log EPC Helios Pick lists daily.  
• Enter orders in ASC Trac for consumables as requested by the field.  
• Assist with special projects as instructed.
Job Qualifications
• High School Diploma
• Proficient in Windows and Microsoft Office Applications
• Strong background in communications and coordinating workflow
• Strong customer focus, organization and time management skills essential
• Ability to work independently, multi-task, work under pressure and adapt to sudden changes in the work environment essential
• Working knowledge of mail processes such as postage, and the UPS Worldship system
• Experience in Oracle, Windows, Microsoft Office and the UPS Worldship system
• Ability to lift or move equipment/materials weighing up to 50 pounds on a continuous basis
Competencies
Deliver World Class Service
• Hospitality
• Ownership
Do The Right Thing
• Demonstrates Self-Awareness
Drive Results
• Ensures Accountability
See The Big Picture
• Decision Quality
• Manages Complexity
Value People
• Collaborates
Work Environment
Office
Work is performed primarily in an office environment. Working times may include irregular hours and on-call status including days, evenings, weekends, and holidays. Team members must adhere to appearance guidelines as defined by Encore based in an office environment and when traveling, on an individual venue or a representation of venues in that city or area.
The above information on this description is not necessarily an exhaustive list of all responsibilities, duties, skills, efforts, requirements or working conditions associated with the job.  While this is intended to be an accurate reflection of the current job, management reserves the right to revise the job or to require that other or different tasks be performed as assigned.
Check out where you'll be working

Early Career Development Programs
Encore is always looking for talented people who are passionate about creating memorable experiences that inspire change. Find out how you can jump-start your career in our dynamic industry.
Learn More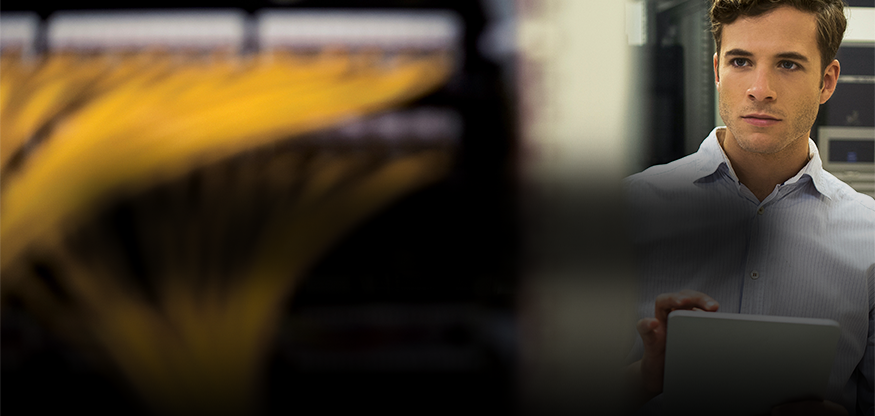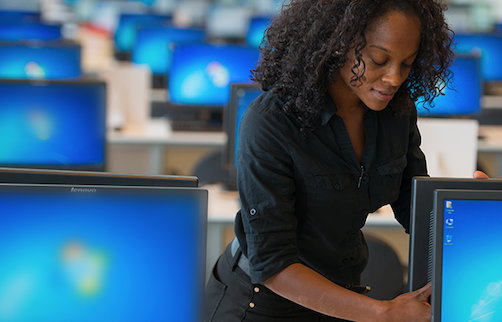 Explore Locations

Your career and ambitions aren't tied down to one place. We're the exclusive on-site event technology provider to over 1,500 venues around the world, filling your future with global possibilities.

Learn More

about Explore Locations

Career Path Opportunities

What to Expect

We want to give you a window into our recruitment process to ensure that your journey to becoming a Encore team member is a positive experience.

Learn More

about What to Expect
Sign Up For Job Alerts
Stay connected and receive the latest career opportunities at Encore.