Install Manager - Event Technology Infrastructure- Remote
Job ID INSTA023265
Date posted 05/24/2023
Location Las Vegas , Nevada
Position Type Full Time
Position Overview
Encore's Specialty Services group designs, installs, and operates event technology infrastructure (Audio Visual, Digital Signage, Rigging, Power Distribution and Internet connectivity) in venues like hotels and convention centers.  The Install Manager leads pre-installation and onsite activities in support of installations of Specialty Services projects.  Marshal the resources available to recommend and lead the appropriate team to deliver the project on time, focusing on applying the appropriate skillsets to the right task, timing to minimize disruption, and strong communication with stakeholders including venues, installers, and project managers.  Make sound decisions that balance cost vs budget with acceptable changes to keep projects moving forward.  
Key Job Responsibilities 
Installation Management
• Take designed projects from a closed won opportunity through to final installation, focusing on quality, communication, and customer satisfaction.  Own the delivery of all post-installation documentation for training, budgeting, compliance, acceptance.
• Lead install teams consisting of a mix of full-time and part-time employees as well as 3rd party providers through design review, onsite verification, pre-installation activities (such as custom fabrication, cabling terminations and rack prep), onsite activity, post-installation documentation and handover.  Actively participate in the installation where needed.  Manage the install teams time and travel focusing on delivering on-time and on-budget.  Ensure work is conducted with respect for the venue and in compliance with relevant safety policies.  
• Coordinate and confirm site readiness activities are complete prior to arrival, particularly when provided by a 3rd party.  Secure delivery and management of equipment to and from site, negotiate access and storage.  
• Confidently and consistently communicate with key venue stakeholders and other Encore teams with a variety of levels of understanding to set and deliver on expectations about installation progress, handling deviations from the plan professionally and with a win-win mindset.  
Standards
• Stay current with relevant products, installation techniques and processes from a variety of manufacturers and to suit a variety of common scenarios.  Recommend product and process changes to the company for future improvements.  
• Interpret, analyze, diagnose, document and if necessary, escalate issues related to current standards.
• Contribute to the venue teams and stakeholders' knowledge base to help people help themselves.
Design Support  
• Partner with project management and design teams to address installation challenges, suggesting alterations to the design where necessary to complete the project. 
• Coordinate on the ground activity with 3rd party vendors like venue Engineering, General Contractors, Architects, permitting authorities, regulatory agencies and others supporting as required to expedite engineering, permitting documents, and obtaining post-install sign off.  
Job Qualifications
• BA degree in related field or equivalent experience 
• Familiarity with construction and leadership hierarchy within hotels and convention centers, commercial venues and/or campus environments
• Proficient in interpreting technical drawings, bills of material, scopes of work and project plans
• Strong customer service skills, excellent written/oral communication, and organizational skills, including client relationship skills
• Effectively communicates and collaborates with diverse groups of people at various levels within a 
• professional, global organization
• Demonstrated ability to work in a fast paced, high volume environment while thinking creatively and solving problems effectively 
• Proficient with Microsoft 365 & office tools 
• Travel up to 50%
For Rigging Systems
• 3-5 years of rigging install experience
• Familiarity with ESTA / PLASA / ANSI / OSHA requirements
• Familiarity with rigging equipment and operations
For Audio Visual Systems
• 3-5 years of Audio-Visual installation design experience
• Construction background preferred
• CTS certification is a plus (CTS, CTS-D, CTS-I)
• Familiarity with NFPA
• Knowledge of audio, video, and control systems as well as architectural and cabling requirements 
• Knowledge of control systems such as Crestron, AMX, QSYS, Control One. 
The approximate salary range in California, Colorado and Washington State is based on skills & experience $84,516- $103,532 per year with incentive opportunity.
#INDOPER
Check out where you'll be working

Early Career Development Programs
Encore is always looking for talented people who are passionate about creating memorable experiences that inspire change. Find out how you can jump-start your career in our dynamic industry.
Learn More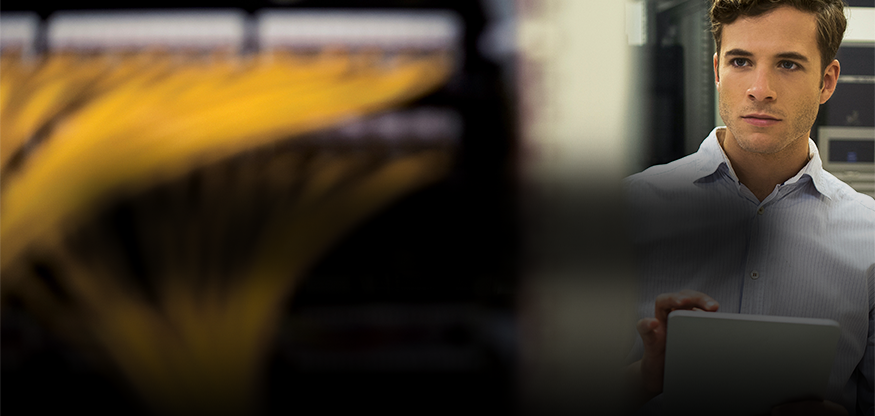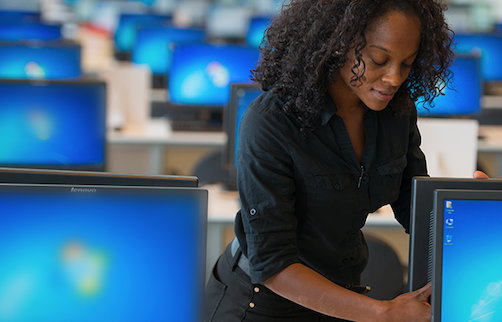 Explore Locations

Your career and ambitions aren't tied down to one place. We're the exclusive on-site event technology provider to over 1,500 venues around the world, filling your future with global possibilities.

Learn More

about Explore Locations

Career Path Opportunities

What to Expect

We want to give you a window into our recruitment process to ensure that your journey to becoming a Encore team member is a positive experience.

Learn More

about What to Expect
Sign Up For Job Alerts
Stay connected and receive the latest career opportunities at Encore.