Event Lead Rigger - Las Vegas Hiring Event Dec. 12th & 13th
Job ID LEADR026218
Date posted 10/31/2023
Location Las Vegas , Nevada
Position Type Full Time
Join the leading global event production company in Las Vegas!  
Encore will be hosting scheduled interviews for skilled Event Riggers
Invitation appts only- please apply online to confirm interview
Discover a place where you're empowered to learn and grow, building a career that's packed with development opportunities, mobility, rewards and a unique culture. That's our focus on you. At Encore, you'll join a team that delivers innovative event solutions that can vary from small meetings,virtual and hybrid events, full-service production, event experiencesand global multi-media conference events with thousands of attendees. Here, you'll have everything you need – including our full support – to take your skills to the next level and define your future.
Discover why we're a leading international provider of professional event technology services and help us turn ordinary meetings into extraordinary experiences.
We will be hosting on-site interviews in the Las Vegas market on Tuesday, Dec. 12th & Wednesday, Dec. 13th. This is an opportunity to meet with several hiring managers and key decision makers in the region!  To be considered, please apply to the job "Event Lead Rigger - Las Vegas Hiring Event Dec. 12th & 13th" posting on the Encore Career Site: https://jobs.encoreglobal.com. If qualified and selected, a confirmation time and specific location details will be included in the official invite.
Position Overview
Responsible for performing rigging activities in a Hospitality or convention center environment while upholding safety and quality standards per all trade, Encore/property guidelines and SOP's.  Act as primary contact for venue's clients.  Provide CAD diagrams of assigned facilities to prospective clients and assist current clients with rigging advances.  Perform hands-on rigging as well as the supervision of rigging team members during events.  Reports into Rigging Coordinator.
Key Responsibilities
Rigging           
• Advance, supervise, and execute event rigging plots as necessary. 
• Gather and organize all rigging tools and equipment per event needs.
• Confirm carpet protected as required by local conditions. 
• Coordinate and assign rigging related tasks to crew. 
• Supervise crew building truss as needed. 
• Establish hang-point, connect hoist and attachments to permanent rigging points, connect GAC Flex spanset attachments to truss, connect/run and dress motor cables, run cable picks, ensure safety of scenic elements to hang-points and proper use of all truss protection equipment, inspect all cabling tie-offs.
• Check that all truss bolts are tight and pieces of flown equipment are safetied to truss.
• Support other trades needing help raising gear through use of motor or lift, and check work for safety.
• Remain on site until all motors have been raised to trim, final safety check has been performed, and client acknowledges completion of rigging. 
Equipment Compliance
• Use all equipment, including personnel lifts according to manufacture specification, and local conditions. 
• Visually inspect all hardware in use including motors and personnel lifts on an on-going basis. 
• Escalate any problems with hardware to the Rigging Coordinator.
• Assist other technical trades with coordination efforts to execute show plot in harmony with all floor activity.
Safety          
• Secure and maintain proper lift and/or Working At Height certifications as necessary.
• Responsible for all rigging labor efforts and overhead safety during an event, which may include removing personnel who are acting in an unsafe manner. 
• Follow all manufactures specifications and local conditions when using personnel lifts.
• Riggers must be qualified prior to making any temporary rigging points or any points outside of a protected lift of any kind. 
• Inspect all rigging equipment prior to and following all rigging events. 
• Ensure the power phasing of motor controller is appropriate to prevent limit switches from being defeated. 
• Inspect all motors at trim to verify chain is in bag and will not run out. 
• Verify all elements are securely fastened and checked for safety.
• Use experience and other learning opportunities in the field to works towards ETCP certification.
Project Management 
• Work with vendors and clients in verifying loads applicable to their production are in accordance with venue loading capabilities. 
• Review/produce detailed rigging plot, identify any possible rigging obstacles or safety concerns and review with Rigging Services team to recommend possible solutions.
• Work with Rigging Coordinator, DET and hotel teams to identify and coordinate storage and show flow opportunities. 
• Support the Rigging Coordinator in all inventory and organizational efforts with equipment. 
• Coordinate scheduling efforts with Rigging Coordinator/DET/DOS and discuss load-in/out efforts and hanging order with the Rigging Coordinator or Regional Rigging Manager. 
• Maintain Hospitality Rigging environment while supervising crew, including Encore, vendor or union rigging labor, maintaining, supporting and mentoring crews on Encore and trade standards, including but not limited to workplace and rigging safety and professional conduct and appearance.
Staff Development          
• Supervise the Riggers, Rigger and external workers during rigging events and provide input on the scheduling and performance management of these team members. 
• Mentor team members in the field to improve their rigging skills. 
• Assist Rigging Coordinator in identifying potential rigging team members and help prepare them in the field to take Encore Rigging Training class.
 Job Qualifications
• High school diploma or equivalent
• 1+ year of onsite rigging experience
• Qualified-Basic Rigging certification
• Lift Certification
• ETCP Certification is preferred
• Lift operation experience
• Ground rigging experience
• High rigging without harness experience
• Previous experience supervising a rigging team
Competencies
• People Development
• Exceeds Customer Expectations
• Concern for Quality
• Establishing Focus
• Analytical Thinking
• Production Awareness
Work Environment
Work is performed in a hotel/convention center environment with moderate exposure to outdoor temperatures and to dirt, sand and/or dust.  The working conditions will vary between moderately quiet to noisy volumes.  Team members will use high-end equipment and electrical components, and will be exposed to heights via lifts and ladders for long periods of time.  Team members may be asked to work in multiple hotel locations.  Working times will include irregular hours and on-call status including days, evenings, weekends and holidays.   Team members must adhere to appearance guidelines as defined by Encore based on an individual hotel or a representation of hotels in that city or area.  
#INDEVT
Check out where you'll be working

Early Career Development Programs
Encore is always looking for talented people who are passionate about creating memorable experiences that inspire change. Find out how you can jump-start your career in our dynamic industry.
Learn More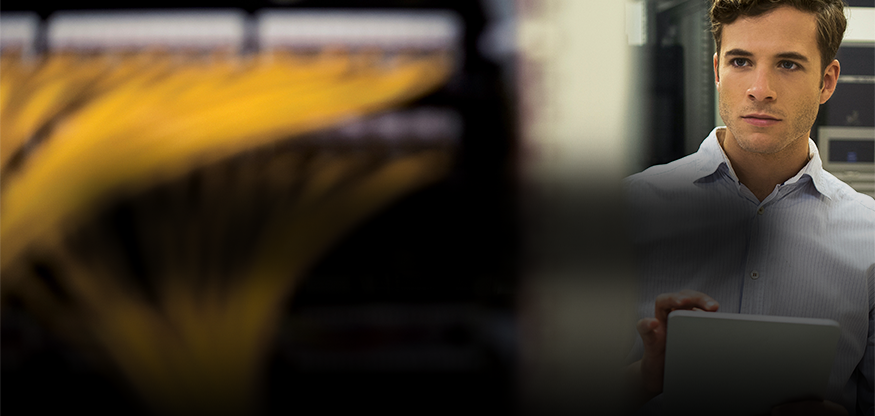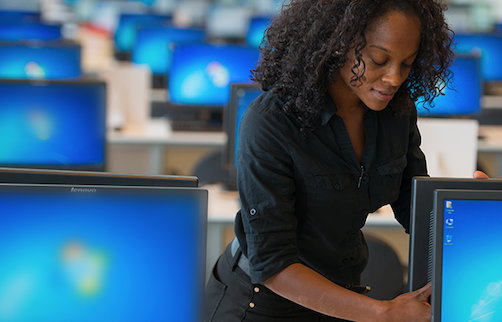 Explore Locations

Your career and ambitions aren't tied down to one place. We're the exclusive on-site event technology provider to over 1,500 venues around the world, filling your future with global possibilities.

Learn More

about Explore Locations

Career Path Opportunities

What to Expect

We want to give you a window into our recruitment process to ensure that your journey to becoming a Encore team member is a positive experience.

Learn More

about What to Expect
Sign Up For Job Alerts
Stay connected and receive the latest career opportunities at Encore.