Workforce Coordinator - Washington, DC
Job ID WORKF024613
Date posted 08/24/2023
Location Lanham , Maryland
Position Type Full Time
Position Overview
Responsible for coordinating regional workforce requests across both hotel and branch operations while ensuring a high level of customer service. This position is responsible for coordinating several aspects of regional workforce sharing, scheduling for large events, and managing regional workforce lists. This individual will strive to enhance the quality of the existing workforce through efficient planning, coordination, and training to reduce costs, increase labor efficiency, and improve both internal and external customer service. Assist and participate with technical and customer service trainings on an as-needed basis.
Key Job Responsibilities
Workforce Coordination
• Works with both branch and hotel locations to coordinate upcoming workforce needs.
• Proactively engage locations on large labor requests to increase customer service and lower potential labor costs.
• Assess labor requirements and make recommendations that would reduce the labor broker usage by matching appropriate skills sets with the requirements.
• Work with large properties that have significant labor needs to obtain upcoming event schedules, review labor requirements, and source labor from external regions or brokers as needed.
Customer Service
• Works closely with individual team members to better understand their labor needs and provide support to help them take advantage of regional labor resources.
• Aim to improve the satisfaction and support for regional locations and exceed expectations wherever possible.
• Implement and maintain professional development guidelines outlined by our corporate teams and ensure service standards are always upheld.
• Participate in regular reviews of our labor brokers to ensure that these guidelines are implemented and maintained.
Communication
• Maintain high communication standards, both verbally and in writing, to set, follow through, and meet and exceed expectations.
• Participate in frequent labor calls and meetings between both branch and hotel locations to gather needs and allocate regional labor resources.
• Work with your direct supervisor to assess training needs within the region and contribute to any scheduled trainings through scheduling support, logistics, material prep, and training.
Reporting
• Provide regular feedback to your direct supervisor on areas of opportunity related to labor, trends, and progress throughout the year.
• Assist with assembling detailed reports and contribute to an overall evaluation of the regional labor needs.
• Track and report out on any achieved savings and the status of current projects.  
Job Qualifications
• 1-2 years of labor management experience 
• Strong written and oral communication skills
• Strong analytical skills required, including Excel 
Competency Group
This section consists of the Competency Group Number that is assigned to the job.  Each job at Encore is tied to one of six competency groups. The Competency Group will be determined based on the roles and responsibilities that are required for that job title. 
Competency Group = 2
Deliver World Class Service
• Hospitality
• Ownership
Do The Right Thing
• Demonstrates Self-Awareness
Drive Results
• Ensures Accountability
See The Big Picture
• Decision Quality
• Manages Complexity
Value People
• Collaborates
For more information on our Competency Group, refer to the Competency Based Talent Management page on Encore Connect by searching for the title or copy & pasting this URL Link: (https://psav.sharepoint.com/sites/HR/SitePages/Competency-Supported-Talent-Management.aspx). 
Work Environment
Hotel
Work is performed in a hotel/convention center environment with moderate exposure to outdoor temperatures and to dirt, sand and/or dust. The working conditions will vary between moderately quiet to noisy volumes. Team members will use high-end audio-visual equipment and electrical components and will be exposed to heights via lifts and ladders. Team members may be asked to work in multiple hotel locations. Working times will include irregular hours and on-call status including days, evenings, weekends, and holidays. Team members must adhere to appearance guidelines as defined by Encore based on an individual hotel or a representation of hotels in that city or area.
Office
Work is performed primarily in an office environment. Working times may include irregular hours and on-call status including days, evenings, weekends, and holidays. Team members must adhere to appearance guidelines as defined by Encore based in an office environment and when traveling, on an individual venue or a representation of venues in that city or area.
The above information on this description is not necessarily an exhaustive list of all responsibilities, duties, skills, efforts, requirements or working conditions associated with the job.  While this is intended to be an accurate reflection of the current job, management reserves the right to revise the job or to require that other or different tasks be performed as assigned.
Check out where you'll be working

Early Career Development Programs
Encore is always looking for talented people who are passionate about creating memorable experiences that inspire change. Find out how you can jump-start your career in our dynamic industry.
Learn More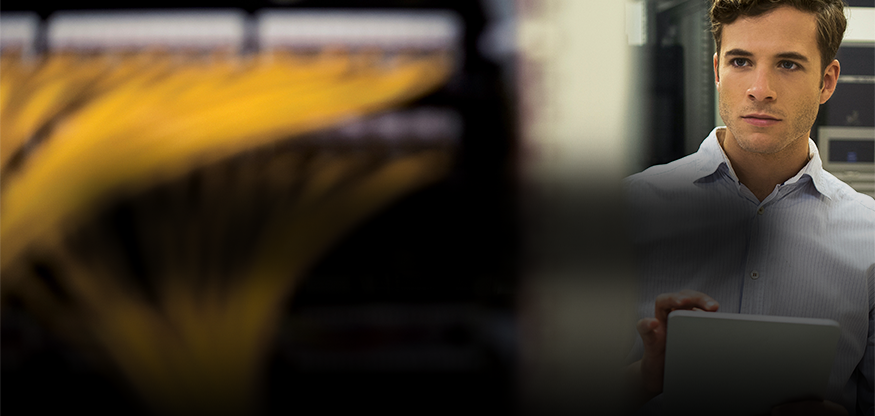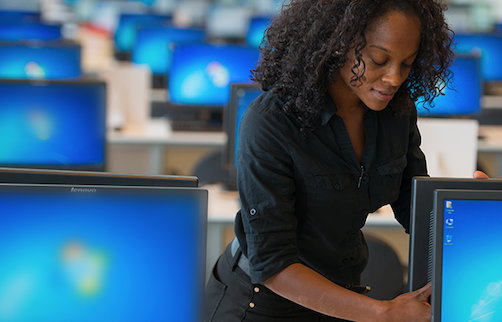 Explore Locations

Your career and ambitions aren't tied down to one place. We're the exclusive on-site event technology provider to over 1,500 venues around the world, filling your future with global possibilities.

Learn More

about Explore Locations

Career Path Opportunities

What to Expect

We want to give you a window into our recruitment process to ensure that your journey to becoming a Encore team member is a positive experience.

Learn More

about What to Expect
Sign Up For Job Alerts
Stay connected and receive the latest career opportunities at Encore.